"Many of our leadership programs are based on the faulty assumption that if we show people what to do, they can automatically do it." Marshall Goldsmith
When you need to get from point A to point B in a new city, you enter the coordinates into your GPS and it quickly responds with suggested routes.  Once you start driving, it gently offers feedback and recommends how to get back on track.  If you are determined to go your own way, it will make changes to its recommendation reminding you of your ultimate goal.  Wouldn't it be great if we could all have the equivalent of a navigational GPS system to help us through our work?
Our coaching services incorporate a variety of proven methodologies that result in self-awareness and  practical approaches to making sustainable changes to increase your leadership effectiveness. We will often use assessments to help guide our coac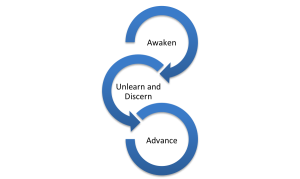 hing approaches.  These can include MBTI, Thomas Killman Conflict Inventory, 360 degree feedback, Career Derailers and others.
Each coaching approach is designed to meet the individual needs of our client and integrates the best practices from adult development .  As an example, a coaching methodology that we have successfully used  is Immunity to Change, a model developed by Bob Kegan and Lisa Lahey both professors at the Harvard Graduate School of Education.  It starts by identifying an area that the coachee is personally committed to changing and then takes them through a guided process whereby they identify how their current ways of thinking and the behaviors they are comfortable acting upon, may be outdated. Although these ways of thinking and doing may have served a coachee well them well in the past, they become a protective "immune system" that inhibits a coachee from making the very desired changes that they want to achieve.  The coaching process identifies small experiments that the coachee can run to get data about the ways of thinking and acting and by so doing, make the necessary changes.
 LINC Associates coaching services also includes working with groups and teams who are finding that there current patterns of interaction are getting in the way of the work that they need to perform.  Working live with the team on real work, we help the team move forward and develop practices that will create an environment in which everyone can contribute and feel engaged.